Designers from the United States present the original watches, which can control the residence time in direct sunlight. On weekdays, they do not show the time in the form in which we are accustomed to seeing.
The new model will appreciate the fans of sunbathing. It is necessary to avoid excessive amounts of UV radiation.
The Sunfriend watch features solar indicator instead of the usual dial. During solar procedures, the watch displays the "level of tanning." Its definition occurs based on the reading, which is read by the special sensors of ultraviolet rays. When the limit is reached, the watch informs by beep.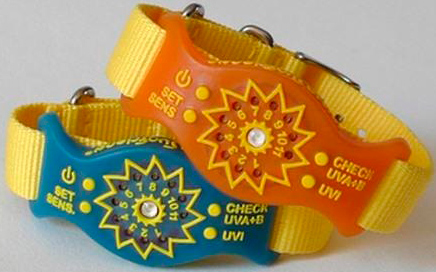 Sunfriend watches
While using the watch, it will possible to avoid burns and get an even tan.
The project is currently under development. The watch will be available in the next year at a price of $ 45.
Written by Angel
06.12.2013