GUESS Watches has announced the launch of large-scale cooperation with the legendary DJ and producer Tiesto. Within the framework of the campaign will be released a limited collection of capsular watchess, and DJ concerts to be held around the world, will be accompanied by symbols of GUESS.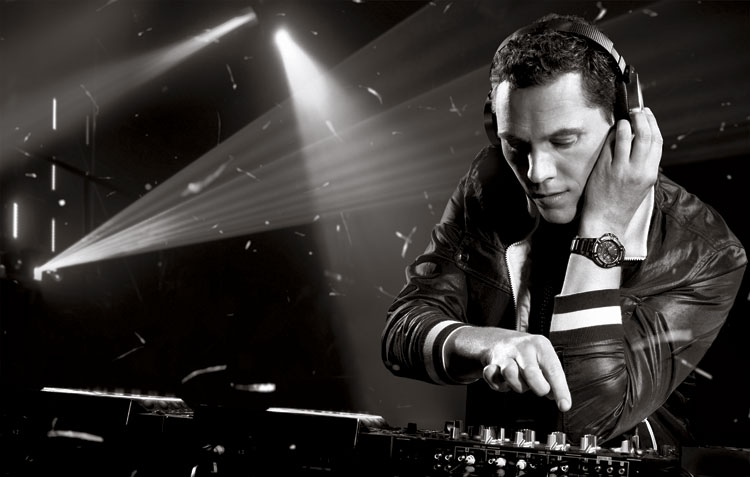 GUESS Watches collaborates with Tiësto
Limited collection Tiësto Watches by GUESS will be released in August and will be available in specialty stores and specialty stores worldwide GUESS. The new multifunction timepiece has an original and innovative design. The watchcase is made of black stainless steel. This model successfully combines sports and classic styles, and is a gorgeous mix of textures. 45-millimeter case, bezel with notches, pointed crown of large size, embossed dial, and a minute hand in electric blue give a cutting-edge look to the watch. The backside shows a custom logo of Tiësto. In addition, this unique model is sold in special packaging with the logo of Tiësto. All the characteristics inherent to Tiësto and a man in the style of GUESS, are embodied in these special watches, created especially for him. Tiesto concert tour will begin in July 23 in Ibiza, and will run until 2013. His performances will take place in cities such as Paris, Milan, Las Vegas, Sydney, Dubai, etc.
A specially designed page on the website with the URL-address tiesto.guess.com will contain detailed information about a product, the schedule of concerts, the section "online store" and international promotion. Fans of Tiesto will be able to join the discussion on Twitter, using the tag # guesstiesto.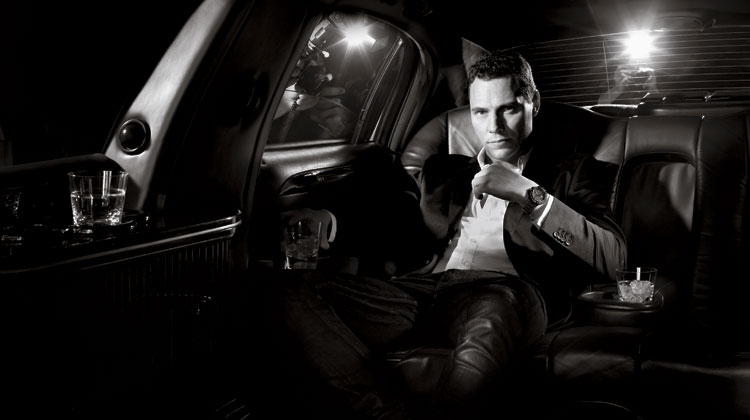 GUESS Watches collaborates with Tiësto
Tiësto
Tiësto went beyond musical genres, and it helped him to create a brand. His accomplishments: Grammy nominated, award-winning MTV, appearing before the audience a lot billion at the opening of the Olympic Games in Athens in 2004. In addition, the museum of Madame Tussauds now has his wax figure. With more than 12 million friends on Facebook, more than one million followers on Twitter, more than 300 million hits on YouTube, the world's Club Life Radio Show and Club Life Podcast (iTunes podcast number 1 in the world), not to mention the concerts held throughout the world to millions of rooms, Tiësto has become a truly global phenomenon. He has worked with such superstars as Kanye West, Coldplay, Gotye, Katy Perry, Nelly Furtado, Yeah Yeah Yeahs, Gold frapp and many others. In 2012 Tiësto has reached new heights in his stellar career by launching own channel Club Life Radio on Sirius XM, with a series headphones AKG by Tiësto, the application on the iPhone and the unbelievably successful album, Club Life - Volume Two Miami. Participation in festivals around the world, residency at clubs such as Pacha in Ibiza and The Wynn in Las Vegas, as well as the planned October tour of Club Life College Invasion will make this year the most successful in the personal history of Tiësto!
Official site of Guess watches.
press release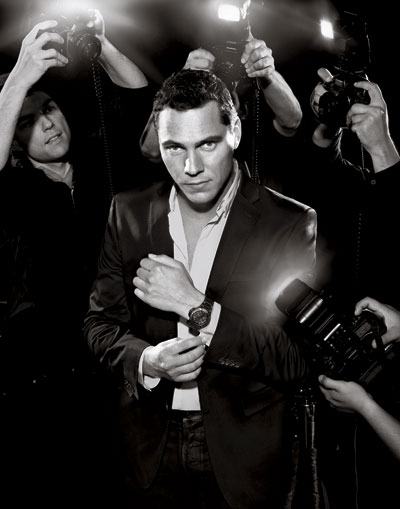 GUESS Watches collaborates with Tiësto
24.07.2012