As a rule, the product from Tokyoflash has always distinguished by the originality and creative campaign, both in terms of design and in terms of time indexing.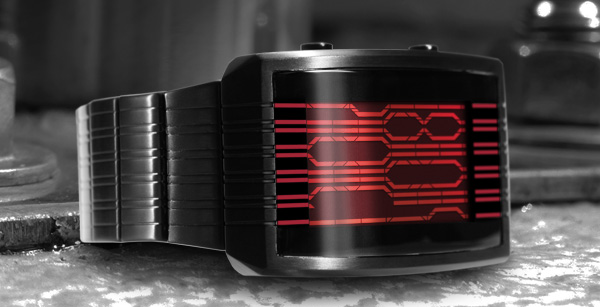 Tokyoflash Kisai Online watch
Thus, the summer novelty of the company Tokyoflash is Kisai Online watch. A screen that displays only a few strips of vinyl corresponds for time indexing.
Feature of the display as follows: into the watch is built-in an accelerometer that adjusts the line in a more even, when the watch is put it to him. Thus, it becomes easier to decipher the specific time: the upper half of the screen – hours, the bottom - minutes.
The creators of new items indicate that those who are used to the analog watches, it will be quite simple to sort out the new product. But in no way strangers will not be able to understand what appears on screen of the watch.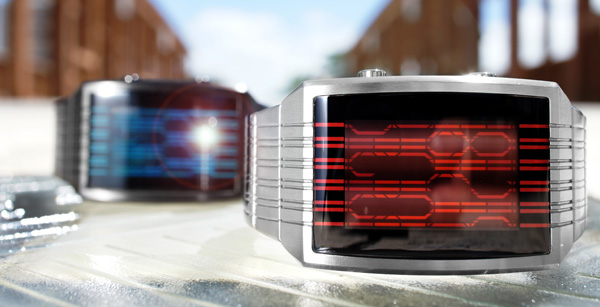 Tokyoflash Kisai Online watch
In short, if you like a conspiracy, then to buy a watch Tokyoflash Kisai Online - just for you!
The novelty is represented by a different light: blue, gray or red, with a silver or black case and a bracelet.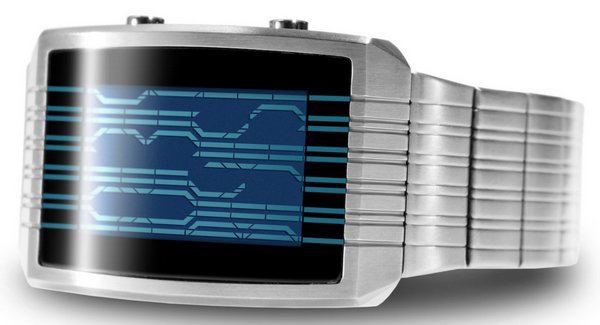 Tokyoflash Kisai Online watch
To buy Tokyoflash Kisai Online watches will be available for $ 150, but those who do not have time before the end of the action, will lay out $ 170.
Official website of Tokyo Flash watches.
Written by Anno Domini Bastet *
14.07.2012