The lunar disc and myriads of luminous stars in the velvety blue night sky have always attracted the attention of the people with its unfathomable depth and mystery. The view of the night sky has inspired designers to create new and unique collections. This time, the night sky has become a source of inspiration for designers of the fashion house Salvatore Ferragamo, created a new line of women's watches Poema.
Now let's introduce a few models from the new collection.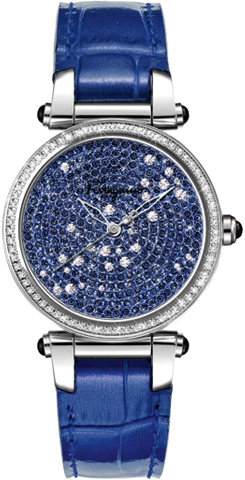 Salvatore Ferragamo Poema watch
Poema watch with a dial stylized a starry sky. The illusion of the fascinating night sky is created by blue sapphires and transparent diamonds. The model is presented in stainless steel case (diameter - 34 mm). The bezel is encrusted with brilliant-cut diamonds. The crown and lugs are adorned with onyx cabochons. The watch comes on a blue leather strap.
The following model is presented in the case of gold and decorated with rubies and diamonds. There is also a version in stainless steel with diamonds and colored gemstones - blue, yellow, purple sapphires, rubies, tsavorites and others.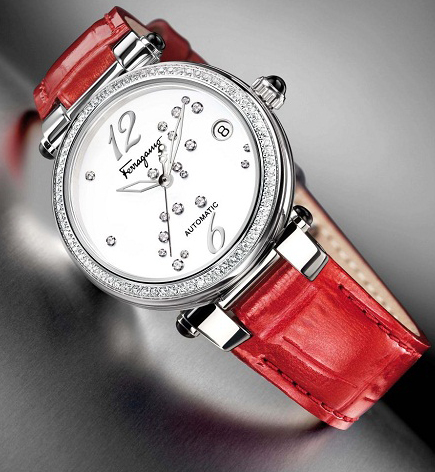 Salvatore Ferragamo Poema watch
Poema watch is designed based on highly accurate Swiss automatic caliber. There are also quartz versions, which are characterized by black or silver color dial, guilloché and diamonds at the 9 o'clock position. Quartz models are presented in the case of gold, and completed with two-tone steel bracelet or leather strap in red, black or white.
Official website of Salvatore Ferragamo watches.
Written by SinCera
29.06.2012