Especially for fans of unusual timing the information watch portal montre24.com presents an exclusive video clip of an exclusive watch company - 4N. The watch company 4N was founded only in 2009 by French designer Francois Quentin. Back in 1986, as an independent watchmaker, Francois Quentin has developed several modern models of watches for Swiss and French watch companies. Just a few years of its existence, 4N has managed to prove itself as a manufacturer of unique watches, rather the only model that has managed to enter the list of the most difficult watches. Let's hope that the company 4N will not stop.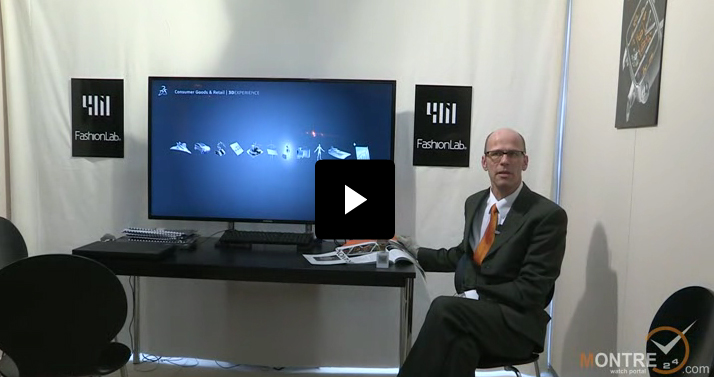 4N watches presentation at BaselWorld 2012
At the annual exhibition BaselWorld 2012 the company 4N introduced its basic creature. At the beginning of the prepared by the team of montre24.com video clip is presented a brief history about the company and watches. The main driving force for the creation of such a watch has become the desire to go beyond the traditional time-keeping, rather digital time display. 4N watch is equipped with a complex mechanism that rhythmic displays the current time. A skilled watchmaker François Quentin has managed to combine a digital time display with manual movement. The model has released in limited edition of only 16 pieces. If you decide to buy 4N watch, so estimated cost of 4N is 18,000 CHF.
More detailed information about 4N watch can be found in the main article "Wrist watch 4N», devoted to the company and 4N watches. But more clearly see 4N watch at the BaselWorld 2012 is possible by clicking on the following link - http://montre24.com/video/182/.
Official site of 4N watches.
Freya
02.06.2012