In May 2012 in Dresden, Germany, in the shopping center Hartding opened its doors the first retail store of watches, in which will be exhibited creations of independent watchmakers – the members of A.H.C.I. The owner of the boutique is the founder of the watch company Lang & Heyne - a member of the Academy of Independent Watchmakers Marco Lang.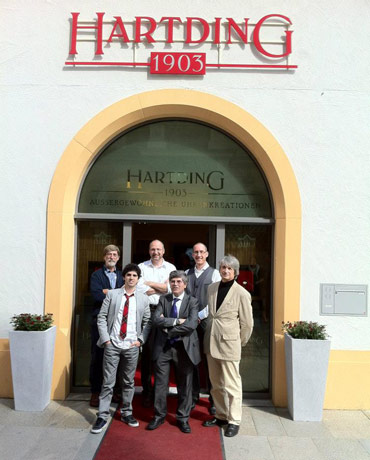 new Boutique at Hartding: a special "store" of independent watchmakers
Marco Lang admitted that the idea of opening a boutique has long been in the air and that after it has opened of a specialized store in the last year in Australia, as well as boutiques in Switzerland for such Swiss independent masters as MB & F or Speake-Marin, a boutique in Hartding has become a "haven" for German masters. Marco Lang added: "With their philosophy and vision of a particular time, these independent brands break all the stereotypes of standard watchmaking as tools in the traditional sense and swim against the tide. They released a year only a few instances, committed in technique and performance designer, every model of these companies - the ideal instance for collectors. "
The company Lang & Heyne with 10 employees produces a total of 30 watches per year.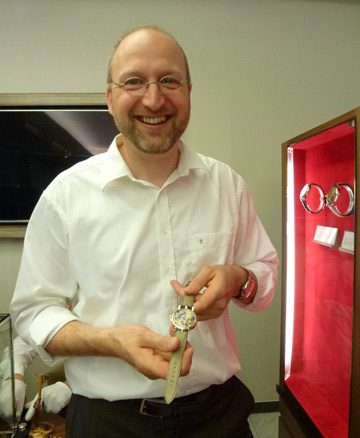 Marco Lang - the owner of Boutique at Hartding
Hartding, perhaps, is so far the only shop, in the walls of which are collected so many watches of independent brands like Andersen Genève, Christian van der Klaauw, Frank Jutzi, Konstantin Chaykin, Lang & Heyne, Marc Jenni, Paul Gerber, and Pita Barcelona. There will be presented the masterpieces by the watchmakers Matthias Neshka, Philip Wurtz and Sinclair Smith. All of them are members of the A.H.C.I.
Hartding is not chosen by chance. Marco Lang, admitted, that this place means a lot for his family, where the watchmaker's craft - a hereditary profession. In particular, the great-grandfather of Marco Lang in 1903, - Richard Gartding - opened his own store Hartding and took the first step to independence.

Official website of Lang & Heyne watches

Written by Lucy Vuiton
18.05.2012