Information watch portal montre24.com presents to all lovers of fine watch making and lovers of original watches an exclusive video clip of the famous watch company Jacob & Co, which kindly opened the door of its pavilion at BaselWorld 2012. Every year BaselWorld gathers innumerable watch and jewelry companies: any manufacturer of watch and jewelry products tries to participate in this event. This is one of the most important and colorful event, where each brand wants to strikes eye by the decoration of the pavilion and presented watch and jewelry creations. BaselWorld is no ordinary exhibition, but exhibition - fair, because visitors can purchase liked jewelry or watches directly from the highest-ranking corporate executives. It is a unique opportunity for all participants to demonstrate their luxury watch and jewelry creations in the most favorable light, and the very large number of visitors: general public of amateurs, professionals, distributors, partners and potential customers. Annual BaselWorld exhibition is a special place with special atmosphere and mood, where all the worries go by the wayside, giving way to luxurious and simple, complex and extraordinary, single and massive creatures of watch and jewelry art. The pavilion of Jacob & Co fully reflects the main thrust of the company: on the big screen was presented a video series of different stars, which wrists are adorned by Jacob & Co watches. This is not a publicity stunt: Jacob & Co watches are preferred by the most famous stars of the world. In large glass windows were luxury watches Jacob & Co.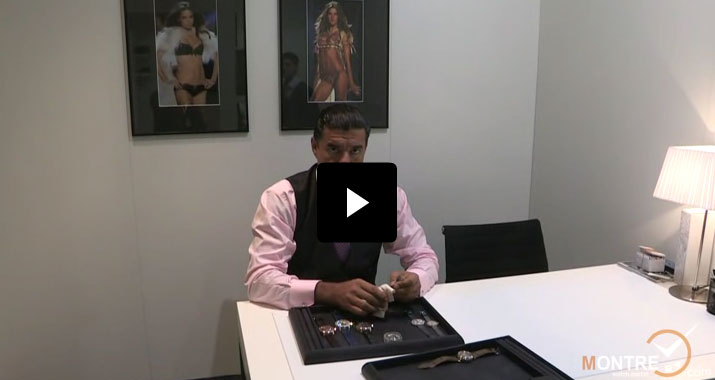 At annual exhibition BaselWorld 2012 the fashion watch company Jacob & Co took an active part by presenting to the public its luxury watches Jacob & Co. The founder and chief designer of the company Jacob & Co Jacob Arabo has kindly agreed to demonstrate to team montre24.com his novelties by Jacob & Co at BaselWorld 2012. The first presented model was women's luxury wrist watch, which is inlaid with white baguette-cut diamonds weighing 20 carats, adorning the case, bezel and the center of the dial. The rest of the dial - is transparent, so the emphasis is made on diamonds in this luxury ladies watch. New ladies watch Jacob & Co is more luxurious jewelry than a watch, which is presented with elegant design and fine work. The next model, presented by Jacob, is women's watch, which case, bezel, crown, and the whole dial is decorated with diamond pavé. Further, was presented new men's watch by Jacob & Co, which the main decoration is the tourbillon and jumping hours. This men's watch is made in rather interesting design embodiment. Gold watch Jacob & Co has released in limited edition of 36 pieces. Was also presented a rethought version of the model with tourbillon - the new men's watch which is decorated with diamond pavé. Watch case, bezel and crown are covered with baguette-cut diamonds. Master quite successfully managed to combine the complex watch mechanics and luxury. The next presented model is men's watch with minute repeater and tourbillon, which case is made of titanium.
Was also presented a very complex model with digital display of time, the case of which is also completely adorned with diamonds. This is a pretty impressive model, a kind of attribute for pathetic men. After was also presented another brilliant composition – a wrist watch, dial, case, bezel and crown of which are decorated with gorgeous yellow baguette-cut diamonds. Creation of this watch requires hard work and skill, as well as the presence of rare yellow diamonds. Jacob Arabo also presented the promising markets of the company Jacob & Co, and also presented its target market, which is represented by the most famous stars of the world. To acquaint more clearly and thoroughly with the novelties of Jacob & Co at BaselWorld 2012, you can in the video clip of montre24.com, clicking on the link http://montre24.com/video/118/.
Official site of Jacob & Co watches.
10.04.2012