| | |
| --- | --- |
| BaselWorld 2012: KUDOKE — KUDOKE ExCentro | |
Gwrman-made handmade wristwatch created especially for those who like to astonish and amaze people around them by one's eccentric look. The new series of watch perfectly displays this idea. New collection of watches «KUDOKE ExCentro» got its name from Latin phrase «Ex Centro» which means «out of the center» which is perfectly enplanes the main idea of watch design and their look. An automatic movement ETA 2824 is placed into 42mm case. The case is handmade, hand-skeletonized and decorated with engraved and gilded roses. Through the sapphire crystal rotor movement is observed.
Throughout the way of watch models processing and design the conception of KUDOKE company rests unchangeable. The dial is a bit out of the case center. It is still decorated with very complex plant and flower engraved design.
KUDOKE designers are faithful to company's traditions, keeping save charm and a very extraordinary heart, keeping satisfying all the tastes of the clients.
KUDOKE – is the time for bright individuals.
Official site of Kudoke watches.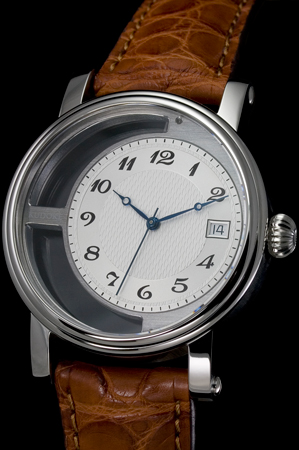 20.03.2012
BaselWorld 2012: KUDOKE — Mysticum
German watch company KUDOKE is still improving produced watches, making them better and better. A new watch model "Mysticum" is a good example of good job of watch-makers and designers.
21.03.12 Comments(0)



German company Kudoke is famous with its unusual, filigreed mechanical watches. The founder of the brand Stefan Kudoke uses all his immense imagination of artist and skill of watchmaker in the process of creating every model, which can be considered as unique masterpiece. Stefan Kudoke learned the secrets of watchmaking in ordinary shop specialized on watch selling. After finishing university in Brandburg, Germany, thanks to his perfect knowledge he became scholar of the program by support for federal talents. After winning the third place in Federal youth competition of watchmaking, he was hired in prestigious company "Gla...
Detailed information Kudoke