In 2007 one of the most successful independent watchmakers of our time, Kari Voutilainen was awarded by the Grand Prix d'Horlogerie de Geneve for its amazing wonderful wristwatch Observatoire, dedicated to the achievements of impeccable accuracy. The Observatoire watch made a furor in the world of the watches and enjoyed a great success among collectors and watchmaking admirers.
A few years later, Kari Voutilainen has delighted aficionados of the watch delights with the release of Observatoire watch with brown and copper dials.
The model is designed on the base of the caliber Peseux 260, created for research at the observatory and presented in a limited number. The unique caliber is hand-decorated with Geneva stripes and trimmed with perlage and anglage. The diameter of the caliber is 30 mm, and thickness - 5 mm. The wheel of escapement is equipped with a ruby cabochon, and the caliber itself is assembled on the 21 rubies. A rare and unique system of balance spring on the basis of the curve Grossman is used in the mechanism.
Despite its rather reticent design, it is a sufficiently accurate and "serious" watch. The round watch case in diameter of 38 mm and a thickness of 10.5 mm is made of 18 carat gold or platinum. The crown, applied Roman numerals and central hands are also finished of gold. The watch is delivered in hand sewn alligator strap, fitted with a gold buckle.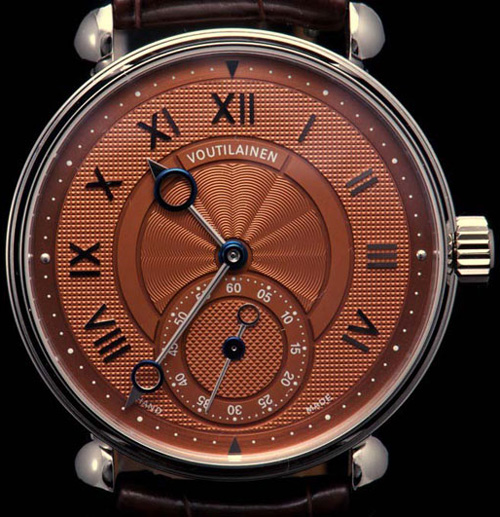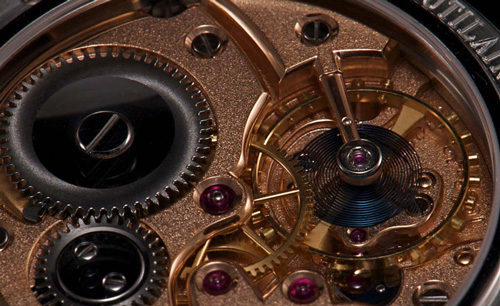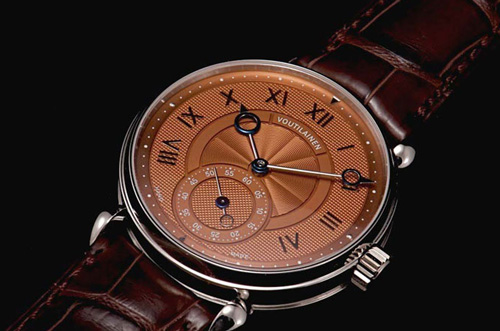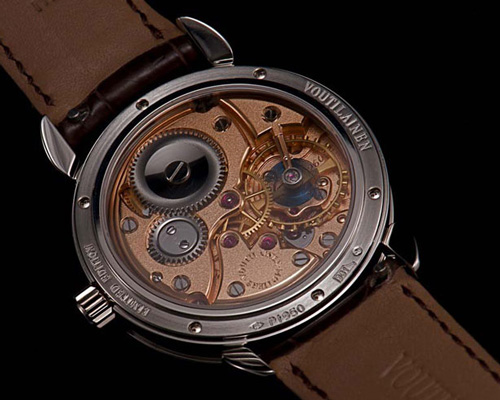 30.12.2011