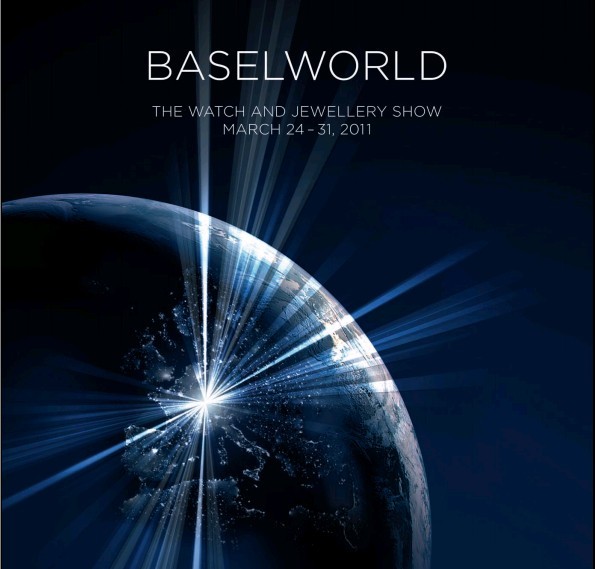 BaselWorld is not an ordinary watch exhibition, but also a trade fair, as you can make a deal right here – in Basel indeed the participants sign most of their contracts. That's why this event is so loved and honored in watch industry. Of course, BaselWorld would never become a world-known exhibition, if the famous brands, which simply fascinated watch fans, didn't participate. Today the watch companies, competing 365 days per year, gather in Basel – as no one can permit himself to miss such event. Many famous companies participate only in this exhibition, and it means that one has a chance to communicate without middlemen only here.

BaselWorld – one of the most significant, if not the most significant event in the world of watches and jewelries. As for its significance and scale, it can be compared, perhaps, with "Oscar" or "Festival de Cannes", but there is no fight for award at this exhibition, as it is also a trade fair, where you can vote by Swiss franc.

More than two thousand manufacturers of watches and jewelries presented their products at BaselWorld 2011 before the world audience. Yes, the world audience exactly, as over one hundred thousand people visited the exhibition that year and about hundreds of countries – therefore, the Basel exhibition is really worldwide. BaselWorld Daily News – an own newspaper, published only during exhibition – was a guidebook for guests within those days. The popular trends and latest novelties of the world of haute horlogerie were covered by about three thousand journalists.

The guests could enjoy the atmosphere of luxury at the watch fair on multi-level stands, which took total area over 160 000 sq. meters. Nowhere in the world can one see so many unique watches in one place. BaselWorld present whole watch industry every spring. However, it's just an enormous exhibiting area, where exclusively museum atmosphere reigns – the program of watch exhibition is full of seminars, lectures and conferences, where the leading experts of branch will personally share with their knowledge and tell about novelties.

BaselWorld takes place each year from 1973 in Swiss city of Basel – in the heart of Europe. There are 6 exhibiting pavilions with separate halls for watch brands, jewelry and adjacent products. For convenience of visitors there is a car park for 1 600 places next to exhibiting hall, and also there are two restaurants for 370 and 800 people. All this allows spending a week on watch exhibition with comfort.

For those, who couldn't attend the exhibition or see all wrist watches, our website presented live coverage of BaselWorld 2011 that you can find below.