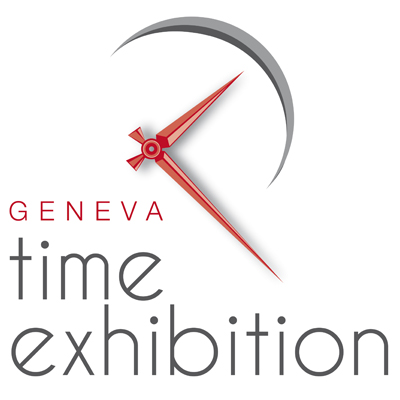 In January 16-21, 2011, Geneva Time Exhibition took place in International Conference Center of Geneva, situated in the heart of Geneva, next to UNO complex and many international organizations. It is an exhibition of prestigious watch brands that do not belong to big watch concerns.

29 brands took part in the first Geneva Time Exhibition, in 2011 already 55 were exhibited. Taking part costs 13 thousand francs. Visiting is free, you only have to get accredited at the website of organizers.

The stands at Geneva Time Exhibition were principally similar as always – they were considered to serve as only showrooms for watches. However, their areas were enlarged from 9 to 11 square meters and more, but following the principle of equal rights the organizers didn't give over 24 square meters to one participant, as no one could dominate his colleagues.

GTE Superwatch Award 2011 – the prize for a watch of independent brand, embodying vanguard design and technologies best of all – was firstly presented. The best watch was chosen by jury, consisting of:

The journalist Elizabeth Doerr,
The watchmaker Jean-Marx Wiederrecht (Genevan atelier "Agenhor", manufacturing movements for prestigious watch brands),
The professor of Berlin University of Art Axel Kufus,
The main watch distributor at Arabic world market Mohammed Abdulmagied Seddiqi,
The chief of Sotheby's watch department Geoffroy Ader.

The president of the jury was the editor in chief of Swiss journal "Plaza Watch" Anders Modig.

The prize for the brand-winner was a bit unusual: free participation in Geneva Time Exhibition 2012 and full coverage in Plaza Watch. This journal is issued three times a year; each issue contains information about new watches and news about watch world and shows vanguard watch photo projects by modern photographers.

Superwatch Award was presented not at the end of exhibition, but at the cocktail party on the first day of exhibition. The awarded watchmaker could enjoy his win whole week that made good results in getting new orders. To celebrate his success, the winner received a case of excellent champagne from the partner of exhibition, Laurent Perrier brand.

Geneva Time Exhibition was held at the same time with famous Saloon of haute horlogerie SIHH of Richemont group and Franck Muller WPHH fair – the visitors of both didn't neglect to drop into exhibition of independent watchmakers to find interesting novelties.

The organizers of Geneva Time Exhibition Florence Noel and Dominic Frankino don't set themselves a task to catch up and surpass Bazel:
"Our task is to provide areas for small and young watch manufactories, where they can exhibit their watches. The main criterion for selection of participants is creativity of brand, therefore, the visitors of GTE will see many non-classic and original watches".

By the way, at Geneva Time Exhibition the exhibitors are allowed to sell their watches right from their stands that is simply unaccepted by other prestigious watch exhibitions. The point is that many independent watchmakers don't have their own shops.

The staging area of Geneva Time Exhibition makes up 3 000 square meters. So you can find not just various prestigious expensive wrist watches, but true works of art, designed and manufactured not by corporations, but only by talented watchmakers. Geneva Time Exhibition is one of the fairest watch fairs, which presents only exclusive watches, not pseudo-limited series, which will be issued once again next year, from other material. Some participants will have a public debut at this fair, and the World will discover their talent, others will nail down their success.