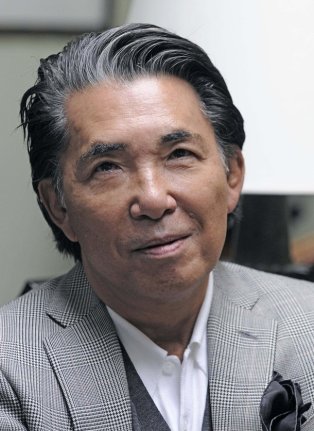 World-renowned fashion house Kenzo was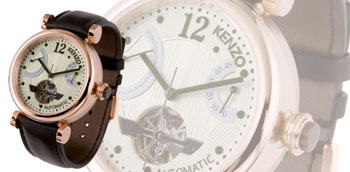 founded by the famous Japanese designer Kenzo Takada in 1970. World Kenzo - this is an amazing fusion of traditional western fashion with views of the East of absolute universality of nature and common human values. Models from Kenzo are clean and free style. Collections are made in the company of colorful flowers and are decorated with exotic plants and flowers.
Along with trendy clothing collections and line of exquisite parfume company launched models of luxury watches with a distinctive design.
The first wrist watch collection of the fashion house Kenzo, consisting of three female and three male models was released in spring 2008. Thorough approach in manufacturing Kenzo wrisrt watches is seen in the design of each instance. Watches have their own names and are a vivid display of artistic traditions of the House - ornaments of flowers, cells, and pots, conciseness, elegance, and game forms.
Famous collection of Kenzo Hana presented models, designed for high-quality quartz movement made in Japan. Model male watches in this collection are presented in an extravagant male models for the appearance. The whole stainless steel case and dial are decorated with floral satin-smooth finish. Silver dial is equipped with mineral crystal. Made in the form of elongated leaves of the tree contrasts with the pink face, but blends perfectly with the pink calfskin strap. Water resistant is up to 50 meters. The strap has a buckle of stainless steel.
The original model of men's wrist watches Kenzo Yuri Dual Time also carried the avant garde. White dial of the model is divided into two rectangles, each with minute and hour hands. Under the first rectangle is the inscription «Home», which means "house", and is located on the second rectangle company name Kenzo. The dial is equipped with mineral crystal. Harmoniously integrated into the body of the strap is made of black leather. Water-resistant of models is up to 50 meters.
If you have an overwhelming desire to impress the people around you to show a refined taste and brash approach to life, you need to buy a watch and Kenzo to dream a reality.